Auxylate (pronounced like "oscillate") began as a melodic idea, composed in an iPhone app, while on the plane to Gran Canaria for a sunny winter vacation, in February 2018.
As a music producer, I had prepared for my "in-flight" entertainment by downloading two music-making apps: the iOS recreation of the legendary Fairlight CMI sampler + another, to me unknown, music production app named Auxy.
During that flight, I quickly gave up on the perplexing, archaic UI of the Fairlight – and went on to launch Auxy. And in a matter of minutes: I fell totally in love with it! Like an obsessed teenage girl! It was love at first app-sight.
Coming up with catchy melodies from scratch, happened so fast I wondered whether being on a plane, high in the sky, had brought me closer to divine inspiration?
Perhaps.
But so had Auxy!
– with such an intuitive UI (user interface) a manual wasn't needed to come up with a bassline so funky Bootsy Collins would approve with a "Yaaaaaabba-dabba-dooozy, Baba!"
– and with sounds so fresh and stimulating – it instantly stirred my creative juices to a groovy cocktail of compositional flow and funk.
I was an Auxy fanboy from day one.
Creative challenge: Make a full track, on an iPhone
So, as a creative challenge for myself, and a tribute to Auxy, I decided to:
produce the full track on my iPhone – in Auxy – refraining from the power and convenience of my Bitwig-based studio.
reverently title the track Auxylate – pronounced Oscillate. Oscillators are the sound source(s) within analog synthesizers and thus an essential building block of electronic music.
Doing so wasn't a bed of roses, though! Read on:
A blessing and a curse
Making a full track (including arrangement and mixing) on an iPhone proved itself to be both a blessing – and a curse.
A curse because producing a full track on an iPhone 7 Plus is, all things considered: a challenging endeavor. Getting the various sounds to sit well in the mix, using only hi- and lo-pass filters, without an equalizer and without control over compression and limiting – is like mixing a record at Abbey Road studios, back in the 60s. Thankfully, I'm a persistent kinda guy:
A blessing because working on an iPhone meant I could work wherever and whenever I wanted – including outside in the sun, enjoying one of the hottest, most amazing summers ever, here in Copenhagen, Denmark.
Indeed, during its production, Auxylate has had a wonderful upbringing: conceived on a plane, matured on a sunny holiday island in the Atlantic Ocean, and finished in Kongens Have / King's Garden, on a blanket, in boxers (and a few times: without!)
It's even been worked on, butt-naked on the beaches of Bellevue and Amager Strandpark (indeed: the ninja goes commando when on the beach!)
Despite my self-imposed minimalist music production challenges: making Auxylate has been a great experience, and a production process I'll never forget!
Mastering Auxylate
Part of the reason Auxylate sounds as punchy, vibrant and groovy as it does, is the formidable result of my 100% unique mastering process.
While I could have mastered Auxylate in a few hours, I relentlessly experimented for weeks, in an audacious effort to achieve a particular sound – a very particular sense of groove – that I intended it to have, from its early start as just a funky bassline.
I wanted it to sound dirty and gritty, as a house track expectedly should. Not clean and glossy, like an EDM or psy-trance track.
And I wanted the bassline to bounce – in a very specific, rubbery way – for lack of a better way to describe it.
Getting to that sound, of intense grit and pumping groove took a few weeks of experimentation.
Reading the sentence above, feels as absurd to me, as it might to you. That's a whole lotta time spent, pursuing a perfect master, of an unorthodox house track.
But it was time well-invested: I now have a truly unique mastering chain – one that will define the sound of future Tazmanian Ninja releases, and of course get refined more and more, with each upcoming release.
I'm sincerely proud of the final production! Listen to that bassline – and especially after the breakdown. Nice drop, eh?
Influences & Inspiration
The track has certain elements of progressive- and psy-trance in it. The sound of acts like Zen Mechanics and Egorythmia. But the groove is 100% house. The shufflin', groovy kind of house.
What genre is Auxylate?
Labeling this track with the correct genre, proved very difficult for me. So I turned to EDM expert and blogger Markus Kreukniet, for help:
Hi Markus

I really appreciate your post Electro House (Characteristics, History, and Subgenres). It's thorough! And even has a flowchart of electro house and its subgenres.

Came across your post while trying to figure out what genre to correctly label my track Auxylate as. I bugs me no end, and I've tried several times.

Please have a listen to it here. Would you label this as:

Electro House?
Progressive House?
Melodic House?
Future Rave?
Something else? If then: what?

I just can't figure it out.

To me, it's 100% house. But it also has some hints of techno, as well as (to my ears) elements from psy-trance and tech-house.

The drop makes me think of electro house – it's a very "shuffle-friendly" bassline there (notice the bassline changes, at that point in the track).

Input is DEEPLY appreciated from you (Markus) or anyone else coming across this comment section.

Tazmanian Ninja
To which Markus helpfully responded:
Hello Tazmanian Ninja. I understand your problem. Finding the genre(s) of a song can be hard.

Honestly, I am not 100% sure what genre(s) your song is. However, it is not future rave, techno, psytrance, trance, or tech house. I think it is an electro-house song. One reason (there are more reasons) is that the break and drop differ much (the break focuses on a pad, and the drop focuses on a bassline and percussion), which I often hear in electro-house songs.

Your song also has characteristics of the future house genre and bass house genre. There was a period when songs were wrongly categorized as progressive house songs, for example, "Swedish House Mafia – One". I believe (I don't know for sure) that people categorize such songs in the mainstage genre, these days. Your song also has characteristics of the mainstage "genre."

So you can label your song as electro house. Or label it as the genres electro house, future house, bass house, and mainstage.

To be more sure, you can listen on Beatport for similar genres (maybe I missed something). And for example, you can listen to mixes on YouTube, such as "electro house mix."

Hopefully, I helped you a bit.

Markus Kreukniet – Passion for EDM
To which I replied:
Hey again Markus

Thank you so much for the interesting input! Really appreciate it!

I certainly already have listened to dj mixes on YouTube and Beatport genre-based charts, before I wrote you. I agree it's a good way to identify genres.

Yet this track is my own blend of different elements I've liked as a teen in the 90s, listening to things like NU-NRG, rave, breakbeat, acid techno, etc. So things like Montini Experience, Dj Quicksilver, Space Frog, Hardfloor, Dj Misjah, and even Smitten Records releases.

And then some elements from the 2000s, I liked: Ferry Corsten (Exhale), some Armin tracks (esp. the Rising Star remix of Sound of Goodbye – by Perpetuous Dreamer), etc.

As well as, of course, newer stuff:)

I totally agree the track also has some mainstage flava. Esp. the snare-roll in the breakdown. Yet it doesn't share the overall vibe of de facto mainstage (EDM festival type) tracks, which seem to follow a very stereotypical formula, and use sounds I'd never use.

In the end, I filed it as melodic house, as that's a genre a know and like, and the overall "mood" of Auxylate fits in, there. But also because I couldn't find/see "electro house" as a featured genre, on Beatport…? Can you?

(Cos otherwise I agree with you, that electro house is a closer approximation for the track).

Tazmanian Ninja
Markus agreed that
Hey Tazmanian Ninja, atm Beatport's electro-house genre is a bit harder to find (I did it with google). The melodic house genre seems a good fit for your track.

Your track has some mainstage things, in a good way. I see that you have much knowledge about EDM genres/music. I don't see that a lot.

Markus Kreukniet – Passion for EDM
Markus' insights helped me clarify the genres Auxylate could fit in: melodic house, electro house, and perhaps even mainstage.
Having reminded myself of Exhale (by Ferry Corsten + Armin van Buuren) in the correspondence above, I went to YouTube, and dug up this video:
Wow. Watching that video, I am shocked at how deeply this track's breakdown has (subconsciously) inspired the breakdown in my track Auxylate. I was a huge fan of that track, back in the early 2000s. It's such an epic trance anthem. A true classic.
Download or listen to the track
Links to full, high-quality versions below! Enjoy:)
Stream & Add it to Your Playlists
Or just search for "Auxylate" or "Tazmanian Ninja" where you normally stream or download music.
Follow Tazmanian Ninja for What's Next!
Don't forget to follow Tazmanian Ninja! Auxylate is just the beginning – I have some killer tech house tracks scheduled for release! You will want them the moment they're released!
About the Cover Design
The cover photo is the Atlantic Ocean, shot from the island of Gran Canaria, where I began working on Auxylate.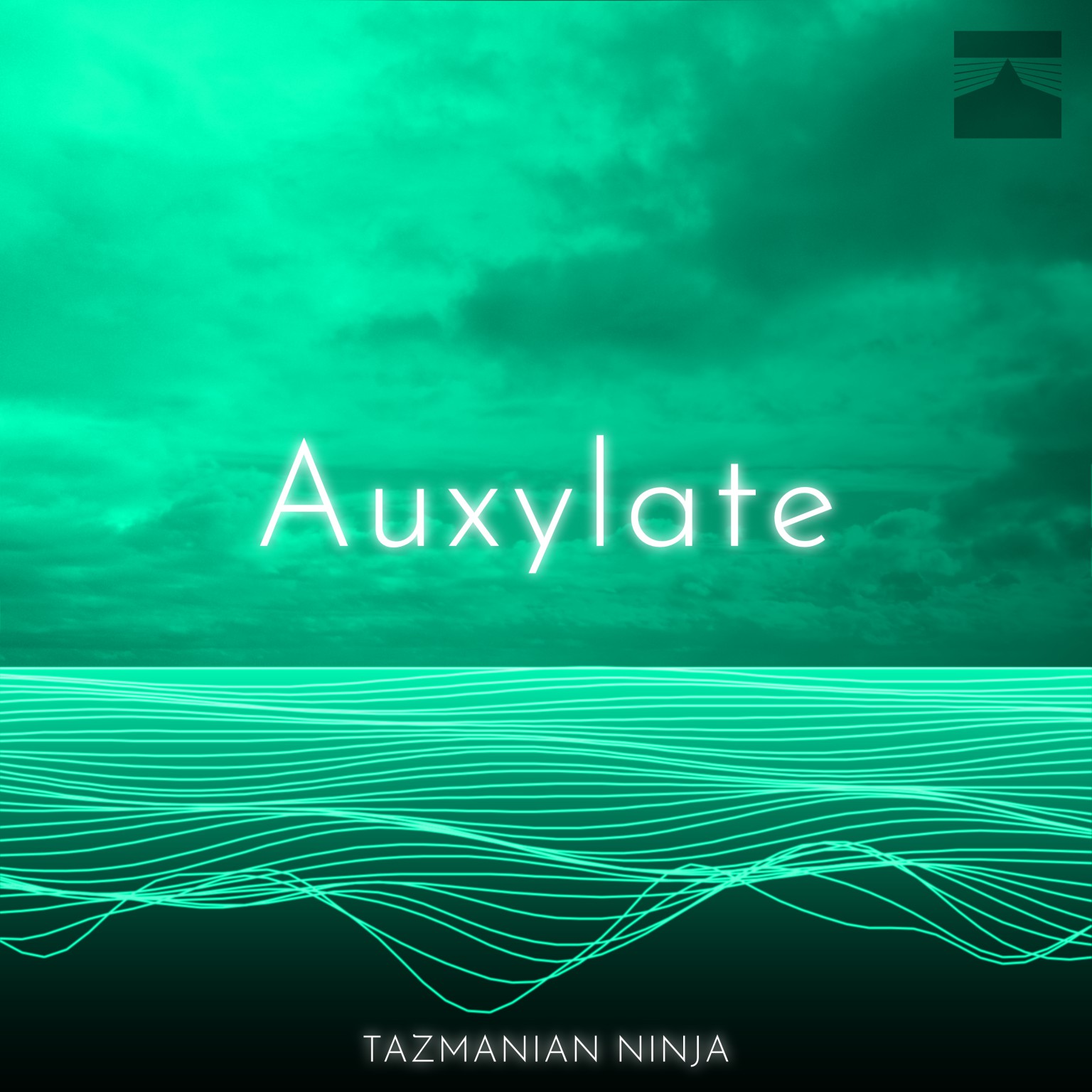 I replaced the ocean waves with sound waves visualized as a waveform on the screen of the iconic, legendary 80s sampler – the Fairlight CMI.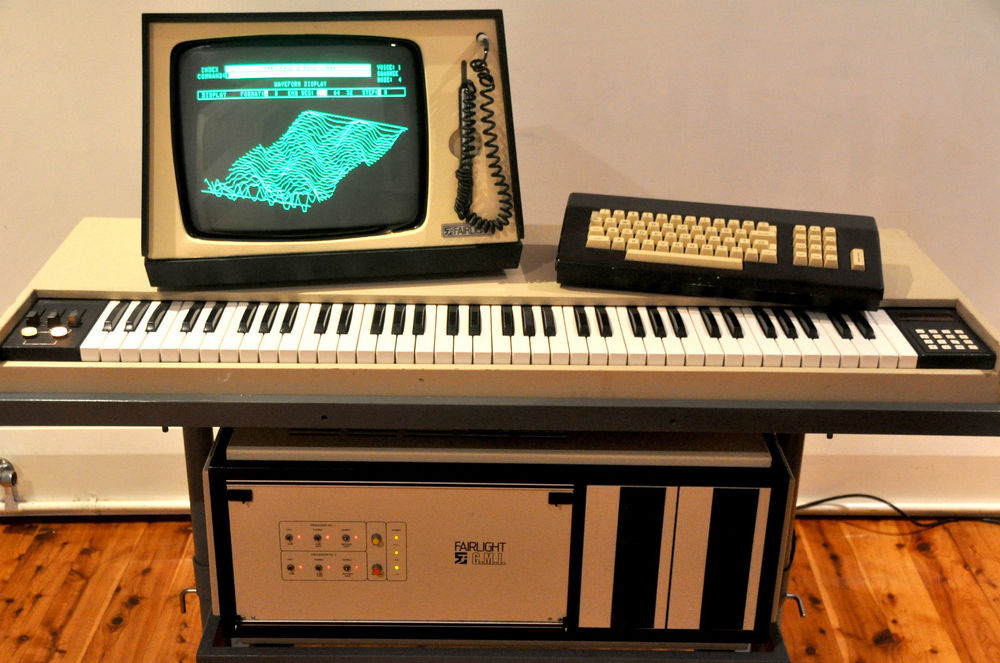 Being one of the world's first samplers, the Fairlight was quite a gargantuan, whopping beast. Fortunately, it's nowadays an app for iPad and iPhone:) Using that app, I carefully selected some sound waves that look like real ocean waves.
Please help share this release
If you like this release, please feel free to help share the track with your friends! I can use all the help and support you can give. I'm doing this for the love of good vibrations – house music – and you:) House music truly is universal, uniting us together!